Ahead of the India's Twenty20 match against Australia, the cricketers of Indian and Australian teams joined in a party along with the stars of Saawariya. Ranbir Kapoor , Sonam Kapoor and Salman Khan were present in the ceremony. Fans enjoyed the party with the stars of Cricket and Bollywood world. In terms of presence Cricket stars were many. Among the cricketers Sachin Tendulkar came with his wife Anjali.
Sonam Kapoor
Image Source: Saawariya Film

The most attractive persons were Yuvraj Singh and Sonam Kapoor as the duo spent some times each other talking and smiling. Naturally, this got much media attention. No matter, if there is anything between them or not. Yuvraj Singh and Sonam Kapoor got the focus in the media because of their hanging out for a while. It is also said that Sonam asked Yuvraj Singh that with whom he was that night as he was the only cricketer who was seen on page 3 with all the glam girls. Yuvraj Singh also did not lose the chance asking Sonam Kapoor that what she were doing that night. Salman Khan made a most clapped wit saying that Sonam was going out with him.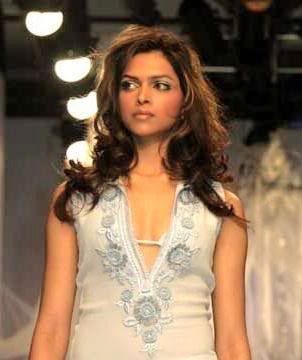 Deepika Padukone
Image Source: Bollywood Blog

Later in the party, Yuvraj Singh and Sonam Kapoor were seen making fun. Indian captain Mahendra Singh Dhoni has also been reported to have a close relationship with Deepika Padukone. Dhoni invited Deepika Padukone to watch India's Twenty20 match against Australia and Deepika accepted it and were present in the stadium during the match.
Now, it seems that Captain Dhoni and Yuvraj Singh have made their own choices. However, Deepika Padukone and Sonam Kapoor now stand against each other as their debut movies, Saawariya and Om Shanti Om are releasing on the same date. It is true that nothing regarding the relationship has been proven yet as all of the things are still rumor. However, I will not be surprised if the news of these two relationships comes true.
Source: